Online learning means learning with the help of electronic technologies, like mobile phones, laptops, etc, over the internet.
Online learning has grown in popularity since a couple of years ago. Students worldwide have adopted e-learning as an important means of education during the Covid-19 pandemic. Online learning had become essential as there were no other alternatives due to social distancing and other restrictions during the period of nationwide lockdowns. The shift from traditional learning to electronic one has been possible due to our rapidly growing technologies. The development of video transmission, instant messaging, video download, eBooks, etc has made studying remotely easier and effective.  Now students can get the quality education they deserve from anywhere and at any time.
Mero School is one of the e-learning platforms that has Integrated necessary technologies to make online learning effective for students in Nepal. Mero School has different online courses for school students, high school students, bachelor's students, and even extra courses like language, graphic designing, share market training, entrance preparation, etc. With a wide variety of courses, Mero School has curated its classes according to the level and needs of the students.
Effectiveness of online learning for school students
Traditional learning can enforce strict schedule to students whereas online learning provides flexibility and every student has their own learning style and pace. So providing flexibility to schedule classes, rewind, re-listen, and even fast forward different parts of the classes can really benefit the students.
Not only that online learning encompasses various other tools that cannot be used or will not be used during traditional learning. For example in online classes for school students in Mero School, the videos are in pictorial formats and even contain various animations so that students can learn visually and by listening. This gives students various ways to learn the same concepts which makes it very effective. Also, the school-level classes are specifically designed for school students and are based on the Curriculum set by the Curriculum Development Centre of Nepal.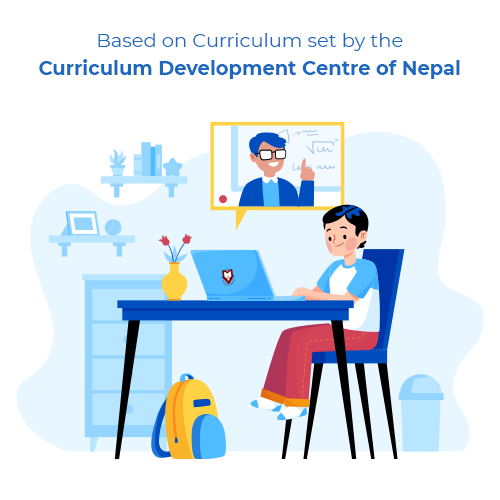 Some of the points through which online learning has made learning effective are:
    Students can learn from anywhere and at any time without having any physical barriers.
    Students can learn at their own pace and at their own time.
    It encompasses creative aspects like video animations to make learning fun for students.
    Courses can be tailored according to the student's needs and interests.
    Students can learn without hindrances due to physical location, natural disasters, or even during a      pandemic.
    Multimedia contents can stimulate visual and auditory learning which can help in information retention by students.
    Students can review and rewatch materials when needed.
    It is easier for students to track their progress along with their teacher.
How are school students adapting to online learning?
When talking about school students of Nepal and online learning the main problem they face is the difficulty to access the internet. In January of 2021, there were about 10.78 million internet users in Nepal. It is a 5.5% growth compared to 2020. Even though the number of internet users is growing, the internet penetration is still low i.e. 36.7%. Many people are not connected to the internet. Due to which many students are facing problems accessing online education, but the ones that do have access to it are adapting well.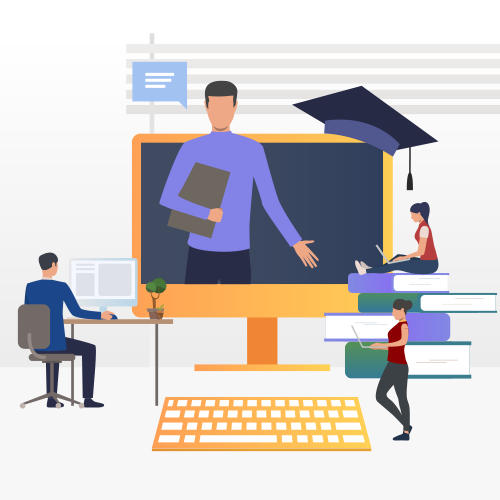 The students who are participating in online learning are benefitting from the change. Students can now fit their schedules around their preferred time without having to travel and waste time commuting. They can also rewatch a class as often as they want to revise or understand the topic better. Students can not only learn their prescribed courses but also take extra classes on different things that excite them like learning a new language or learning video editing among other things.
Conclusion
People are adopting online learning more rapidly. As Nepal develops infrastructures to ensure internet connections, the growth and acceptance of e-learning in Nepalese schools are inevitable. To adapt to the changing scenario of the world students need to adopt online learning as a means of education. Many platforms are helping to make the process of adopting online medium smooth and Mero School, an online learning platform of Nepal, is one of them.  Mero School is providing quality education to students all over the World in very effective ways.