Best Schools in Kathmandu
Kathmandu has a great list of top ten schools to which one can apply. From various boards to diverse backgrounds to different cost ranges, there's something for everyone. Also, Fees vary depending on the amenities provided to students, as well as the brand name and level of education provided.
The problem of choosing between all of the options is all too real. To tell you the truth, it's impossible! So, if you're looking for the greatest facilities, education quality, and school for your child, here are the top 7 schools in Kathmandu.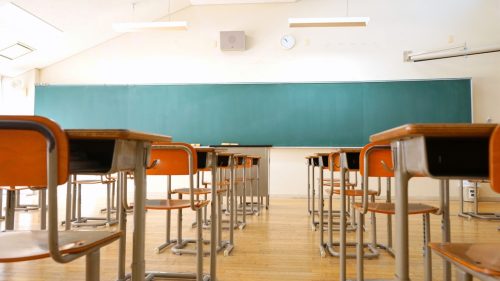 A primary school plays a critical part in your child's entire development. The school serves as a solid foundation for your child's future success. Your child's behavior and manners are shaped by his or her education. Furthermore, it prepares children for higher education, and good education has a significant impact on a child's personality.
As a result, as a parent, you must select the best school for your child. With the growing population, Nepalese schools are in high demand, and there are several to choose from. I've selected some of the greatest schools in the country from among the valley.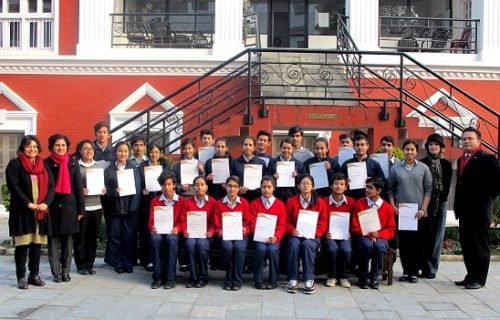 Rato Bangla is a co-educational English medium day school in Lalitpur, Nepal, that was founded in 1992. They claim to make learning more relevant and meaningful. It uses a unique teaching style and guarantees a high-quality education. This is said to be one of Nepal's most prominent schools.
Furthermore, The school believes that academic education is just as important as physical, social, and emotional development, and emphasizes cooperative action, social service, and critical thinking while recognizing individual strengths and aptitudes.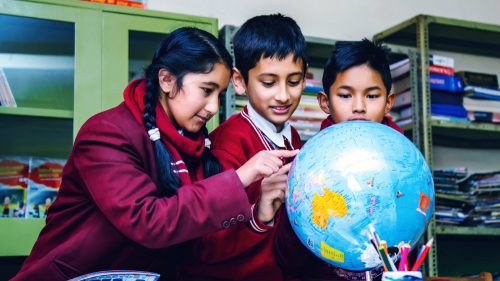 Adhyayan School is Nepal's first school dedicated to design thinking and technology. With this approach, the institution encourages students to develop real-world problem-solving abilities as well as technical ability. Adhyayan School emphasizes collaborative ideals and inventive thinking, pushing students to "think outside the box."
Similarly, Adhyayan also encourages students to be creative, thus one of the key strategies we use to do this is to improve their interpersonal communication. Certainly, this school encourages students to have numerous experiences via creativity, as well as a well-supported development of personal resources, which provides pupils with a sense of freedom to travel beyond the known.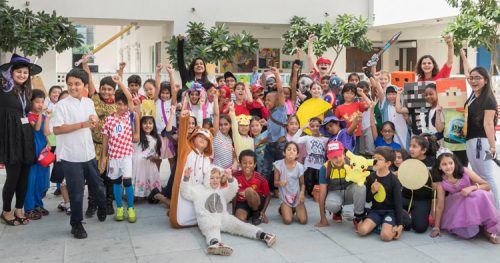 The English National Curriculum is delivered by the full-time UK recruited staff at a private international multicultural school in Nepal that was founded in 1966 and is located in Sanepa. It has over 40 different nationalities. This institution is extremely well-equipped and offers classes from kindergarten to A-levels.
In addition, the school places a strong emphasis on the development of healthy, happy, well-rounded persons who are confident, intelligent, flexible, and capable of embracing and influencing a rapidly changing world.
In 1966, the British school was founded through a partnership between the United Kingdom and Nepal. Similarly, it used to be a primary school, but it now offers A levels. The school employs sixty full-time instructors from the United Kingdom. So, Your child will study the international curriculum as well as the national mathematics and English curriculum.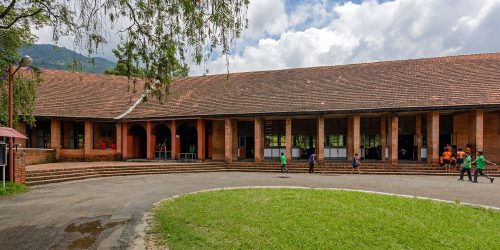 Budhanilkantha School is in Kathmandu's Budhanilkantha area. It is a Nepalese government-designated 'National School.' It is a completely residential English medium co-educational public school that serves students in grades 5 through 12, including Cambridge University's Advanced Level.
The school was founded in 1972 as a joint venture between the governments of Nepal and the United Kingdom with the express purpose of providing quality education to "rich and poor alike" in an atmosphere that promotes unity and equality. The school was run by a succession of British headmistresses throughout the first two decades of its existence.
 in the same vein, Budhanilkantha School strives to give its children a well-rounded education. Through a variety of sporting and co-curricular activities, it has been effective in instilling multidimensional abilities in students.
In the same way, Students take an active role in engaging in a variety of activities both within and outside of the classroom.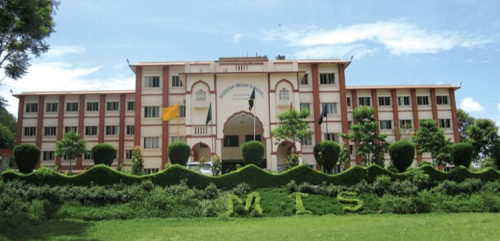 At a height of 4800 feet, Modern Indian School is located on the southern outskirts of Kathmandu city. The school is 3 kilometers outside of the bustling city.
As a result, Modern Indian School (MIS) was and continues to be the first CBSE-accredited school in Nepal. And, it has also benefited from the support of the Indian Embassy in Nepal.
The spacious and well-kept playfield that surrounds the school building emphasizes the importance of a healthy mind in a healthy body, providing opportunities for physical activity. Every youngster's cerebral and physical growth intersects at Modern Indian School (MIS).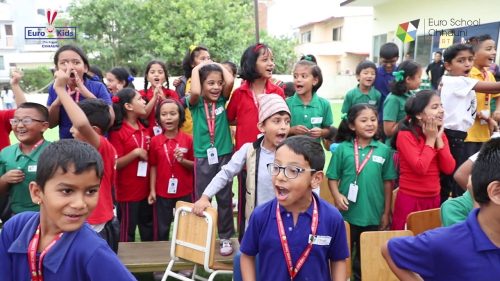 Euro School Chhauni is a state-of-the-art co-educational school in Chhauni's Kimdole Marg. It is an extension of your child's high-quality learning experience at Euro Kids or any other Pre-School/Montessori, with the goal of preparing young learners for the future and enabling a seamless transition from Pre-School to Primary School.
The British Council's Connecting Classrooms and Schools Online will be used to support teaching and learning activities at Euro School Chhauni.
Euro School Chhauni will be the foremost creative center for effective participation in improving local and global communities' thinking and situations.
Most importantly, we will build pupils that are basic yet clever in order to satisfy societal demands, with communication as the primary issue.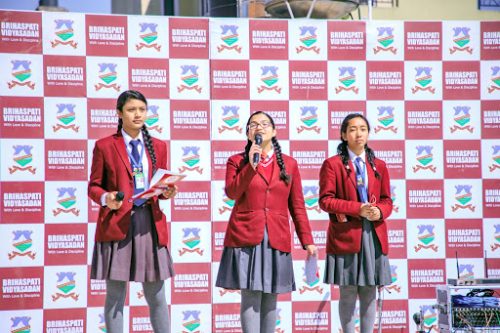 Brihaspati Vidyasadan (BVS) is one of Nepal's top ten schools, located in the center of the Kathmandu valley. BVS has. achieved strong academic standards in SLC over the past 35 years. It is attempting to mix traditional and modern instruction.
Above all, students at BVS thrive in a variety of sectors, including sports, academics, and the arts. All Thanks to the strong emphasis on sports and extracurricular activities. BVS offers a great infrastructure and a highly skilled staff of instructors and coordinators to facilitate students' learning. At BVS, each student is unique.
To sum up, Every child receives the attention and supervision they require thanks to the school's more than 100 teaching professionals.