Nowadays, studying smart not hard is challenging for every student. Indeed there is a rush of getting better grades in the final exams. Getting better grades and scores doesn't necessarily have to mean studying for more hours. Eventually, you will be losing your sleep and, cutting your game time and family time. Further losing sleep, and cutting your game/sports time will have an adverse effect on your health as well as studies. Evidently, there are several approaches to getting better grades. You have to find the best study hacks that actually work for you. This article will help you find some of the best ways and help you score better grades.  We hope you do your best to follow these study hacks for studying smart not hard:
Staying Organized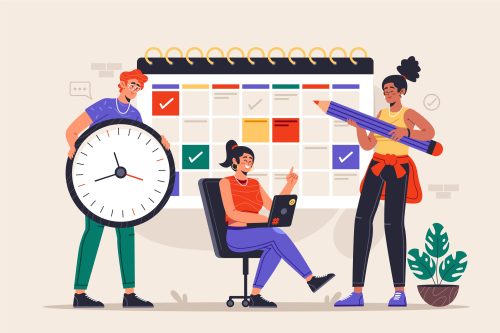 We understand that student life can be hectic. You get little free time and already have classes from morning to evening, and then extra-curricular activities, and sports on top of that. But you do not have to worry about losing your free time. You can manage your time in the following ways:
Make your own routine

Set your own deadline

Avoid multitasking

Have a dedicated space for reading/writing

Break down tasks into smaller tasks

Stay away from distractions

Take short breaks

Try to minimize procastinating
Check our article on How to optimize the daily schedule
Reading Regularly

"Discipline before Motivation". Motivation produces emotion, but discipline produces results. What we mean by this is motivation is just another feeling like anger, happiness, sadness, etc, that you may or may not have the motivation to study every day or according to the schedule/routine. 
Students should collect resource materials beforehand and study/research on the time they set for studying. 

Highlight or note down the main ideas you learned 

Expand your vocabulary

Search for study hacks
Equally important, explain what you learned to friends/family. Or imagine there is someone asking you questions, try answering them what you learned. This will help you find how much you understood, and which part you did not understand. Moreover, this might also practise you for actual tests and exams. Check our article on How to concentrate on studies.
Making notes and writing
As mentioned before,  notes should be taken while reading. Also, notes should be made by the students themselves. Furthermore, depending on the subject, the method of taking notes should also vary. 
Look up "Cornell Note-Taking Method"   on the internet. It should show you a guide on how to take notes on a paper properly. 

Even more, research has shown that students who make their own notes outperform those who take teacher's notes. It is also much better to write notes on paper than typing on a keyboard. 
It is said that writing once, is equivalent to reading it 7 times, which may or may not be true, but many people have successfully memorized better by writing after reading than solely reading.

Like Reading, writing should also be done regularly. As most of the exams are written exams, reading will not give you enough practice to write in exams. Additionally, students who only read have difficulty using proper words and vocabulary to express the content on the paper. 
Don't forget to review and revise your notes time and again.
Using Technology for Studying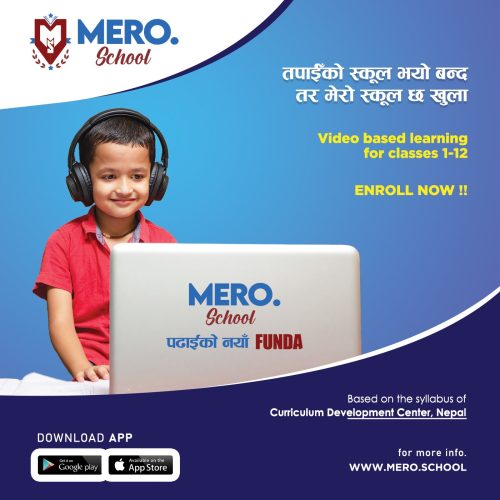 Technology has revolutionized the education field. People can search for any content, and find millions of contents in a fraction of a second. People now have the ability to communicate with anyone all over the world, calculate complex numerals in seconds, get complete resources in the palm of their hand, watch educational content in videos and animation, and many more. Related Article: Precaution To Be Followed By Parents On Handing Gadgets

We should also be careful and check the source and citation of the website or article we are learning from. Only open and download resources from trusted and verified sources. As anyone can upload any content on the internet, we should always be cautious. Still, the advantages far outweigh the disadvantages of technology in Education. Some advantages are:

Learn at home or anywhere at anytime

Immersive learning

Select preferred way of learning

Communication with teacher/classmate

Self-evaluation and evaluation by teachers/educators

Discover newer ideas and resources for studying
Asking For help
A lot of students are hesitant towards asking for help from their teachers or parent. They feel a burden, or like they are annoying/disturbing the elders doing their work. Few students also don't know where to seek help. For students having difficulty reading/learning, we have a few recommendations:
Try to find out the root of your problems

Find reference books or websites

Get help from teachers/parents during their leisure period 

Find a tutor

Try for Studying smart not hard techniques
Following some simple steps, you will be a step ahead and smarter than your colleagues, who still believe in the conventional way of studying. Overall, self-learning and steady learning are some of the most basic steps that will assist you to be smarter. Try the above-mentioned steps to analyze your progress and keep tracking your difference!