First, let us discuss what digital technology is. Digital technologies are electronic tools, devices and resources that  generate, store or process data. We use digital technology in our day to day life now, for example: smartphones, computers, websites, videos, ebooks, blockchains and e-wallet. And the future is moving into the world of Virtual reality, augmented reality and the complete digital world. Digital learning is any type of learning that uses technology. Since Nepal is lagging behind technology, we have not practically been using digital learning in Nepal where other countries are far ahead of us. Let us see how digital technology improves learning and literacy rate in Nepal.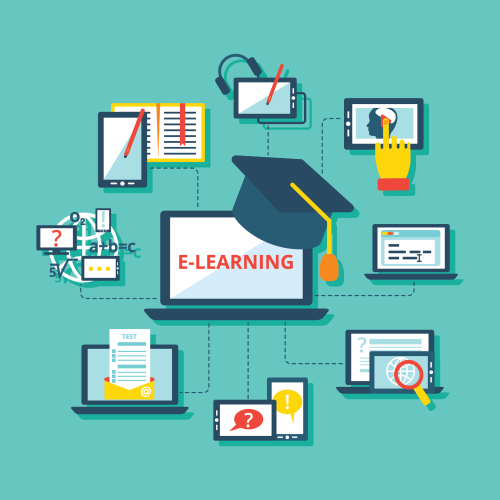 #1 Technology will improve teaching and learning experience
Humans have found ways to utilize technology in their daily life for better outcome and efficiency. However in the field of education and learning we should be cautious about what technology to use and how to use it. Explore different teaching techniques and fit for the students,
Don't rush:
Don't early adapt technology to use it for educating. There are different factors that needs to be measured carefully before introducing them to children. We have seen examples of technology negatively affecting students in various ways. 
Identify the needs and demand of students and how the teacher and instructors can build a better course.

Create a plan first:
Before Introducing the technology to children, students and learners, a good plan must be created on how the technology and learning can be implemented. For example:
– Break down course content into short lessons for each topic
– List what to expect and what student will learn from each lesson in the beginning of each lesson
– Create interactive lessons with students input
– If students are required to perform any task, set a clear example and demonstrate .

Test if applied plan is beneficial to students and teachers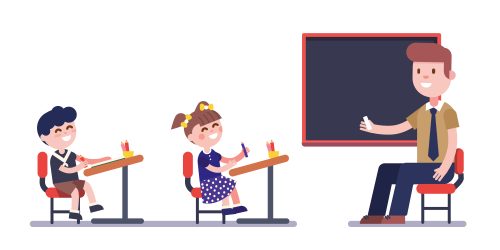 Once the course is executed, take feedback from teachers and check progress on students from the program. Compare if the result is better and apply the course. Train the teachers/instructors take complete advantage of the e-learning methods.

Implement
Once the problems and solutions are identified, implement e-learning. Support teachers and students as this may be new to both. Reward both teachers and students for good practice. Scale up as time goes with adapting and improving ideas.
#2 Technology for improved course content and resources
Technology can not replace teachers but assist teachers and students' learning in various ways. 
With the help of technology, teachers can explain new concepts and ideas in different ways and media: text, image, videos, etc. The benefit  of using technology is it can be edited or updated if necessary.
Which technologies are being used for educating and learning?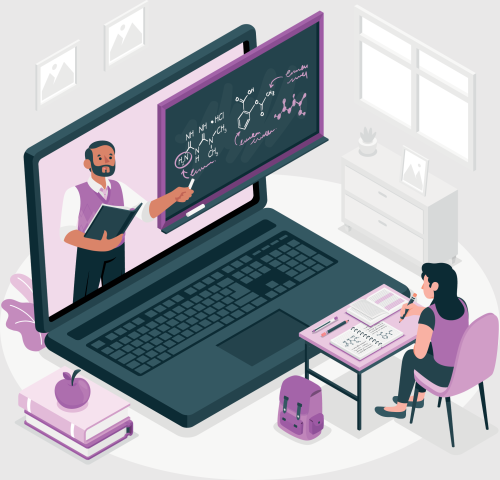 Projector and multimedia:
This idea of using projectors in class is popular in Nepal mostly in colleges. Projectors allow teachers to present slides, images and videos in class.On top of that students can present their ideas and views, take better notes, have digital notes, etc.
Using images and videos will open the door to clearer understanding. Most of our textbooks are limited to black and white color and with the help of images and videos students get a better picture. Here at Mero School- Nepal's No.1 Online Learning Platform we build complete course video lessons with explanations, examples, solutions and solved past papers for students so students can learn from any chapter of any subject. Currently, Mero School platform has courses for Grade 1 to 12, Engineering and Entrance preparation, BBA/BBS, Graphic and Motion Design, Korean and Japanese Language, and Stock market training.
Interactive Boards and websites:
Interactive boards and websites keep students engaged and occupied on the subject matter on screen. Student's actions can also be monitored and analyzed for better learning, provide live feedback, etc. Students will also feel relaxed as they do not have to force their attention in interactive learning. 

Quizzes
Quizzes help teachers evaluate and students self evaluate their level on subject matter. Quizzes can be added on video courses after each chapter or in interactive course websites. Quizzes can also provide feedback for students on which lessons we have difficulty understanding or which chapter needs to be relearn.
Repetitive learning and flashcards
We tend to forget what our brain thinks is not important, and sometimes our brain can forget even basic things we learnt to keep new and important stuff. For remembering for a longer period of time techniques like spaced repetition learning can be used. This technique is especially used in language learning and new vocabulary(Check Anki if you're learning new language) , preparation for exams and tests, and different skills.  Technology takes this to another level with flashcards, quizzes and popups. Students can easily test and go back to lessons they need to relearn.
Simulations and VR
Although, we are not technologically advanced enough yet to bring VR in classes we can bring some part of it. Teachers can also use simulations to visualize things that can not be experienced directly by us. This is really helpful for scientific learning and computer science.
#3 Technology to improve the quality of our lives and work 
With the technology we have discussed earlier and the right approach, both the quality and quantity of education can be increased. Everyone can get equal education and opportunities. This will lead to a fair playground for differently abled people, minorities and poor. 
In the context of Nepal, we can use technology to improve literacy and educate people in various ways. A  lot of older generations are still illiterate and people in rural areas do not receive proper education. As a lot of people have access to smartphones and laptops/PC(Check out parental guide on handing device(s) to children)and the internet we can provide some online courses to improve literacy. Other than school courses, we can also provide different technical skills classes to different people.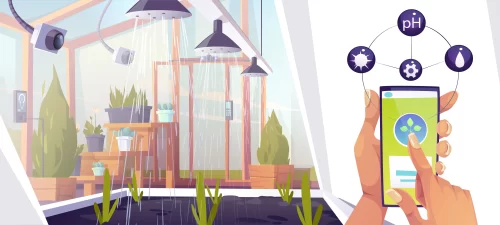 Around 60 percent of Nepalese main occupation is Agriculture. It would be helpful to a lot of farmers and other people engaged in agriculture if we made a course regarding agriculture, crops, animals, insects in farms, fertilizers, etc. Then we can introduce the use of technology and IOT devices in agriculture, how to get better yields, how to stay safe from effects of global warming, etc.

Just like agriculture, we can support many other small scale industries and create small scale industries and semi skilled manpower for medium and large scale industries.
Small and Medium businesses can take advantage of social media and digital marketing to boost their sales and connect with their customers. 
#4 E-learning Technique and Technology can be applied to any learning phase for better learning experience 
Learning is a personal process. Everyone has their own method, pace and preference of learning. E-learning/Digital learning helps individuals to find their learning technique and get better results. But adapting to new technology and change is not easy.To slowly and gradually apply digital learning, we can use Blended Learning.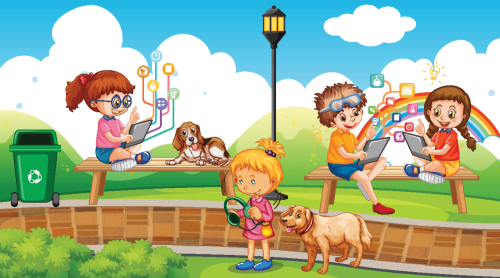 Blended learning

Blended learning or hybrid learning is the approach with a mixture of high tech digital learning and traditional classroom learning. If both learning styles complement each other then output can be very beautiful. Blended learning can take advantage of both traditional and digital learning. You get benefits of traditional learning like:
– Guidance from teachers
– One to one feedback
– Motivation
– Interaction and activities to connect with friends and teachers

We have already discussed the advantages of digital learning :
– Self study
– Self evaluation
– Flexibility of time and space
– Reduced stress
– Reduced cost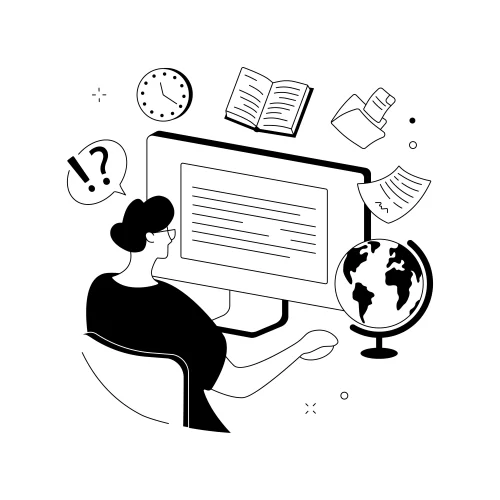 Traditionally, the teacher explains the concepts and ideas in class first and students do their assignment at work. Whereas in Flipped learning, students research on topic and ideas first at home individually or in group at home or besides class time. Then they discuss the topic/idea with the teacher in class.  
So, what benefits do students get from flipped learning:-
Students decide what and when to learn

Students become independent learners and to research on their own

Students are engaged in learning, which help them remember topic for longer period of time

Students have access to multiple sources and form of information 

Easier for students to catch/understand what teacher and textbook says on the topic